Reduced prices. Willing to negotiate.

Please add 2$ for first class USPS shipping to anywhere. All items will be bubble wrapped and shipped in a new bubble mailer. Paypal only please.

I would also be willing to trade. I am looking for 7/16" pairs as well as 4g singles for my conch.






Please choose only one FWP item per item purchased.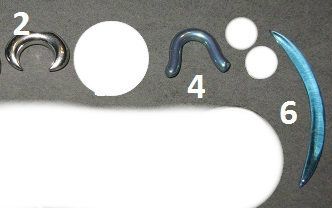 2. 8/6g Little Seven steel pincher (wearable is 8g but the curves are 4mm, 8mm inner diameter) $22
4. 8g LeRoi Niobium green retainer $12
6. 8g GG tusk $7



1. 4g GWS geometric 4 sided weights - color aurora $30 SOLD
2. 7/16ths Onetribe Wood spirals $4
3. SOLD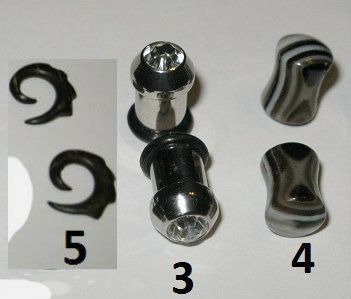 5. 6g Tribal coconut shell spiral FWP
3. 0g Steel clear CZ plugs $8
4. 0g Tibetan agate DF plugs $6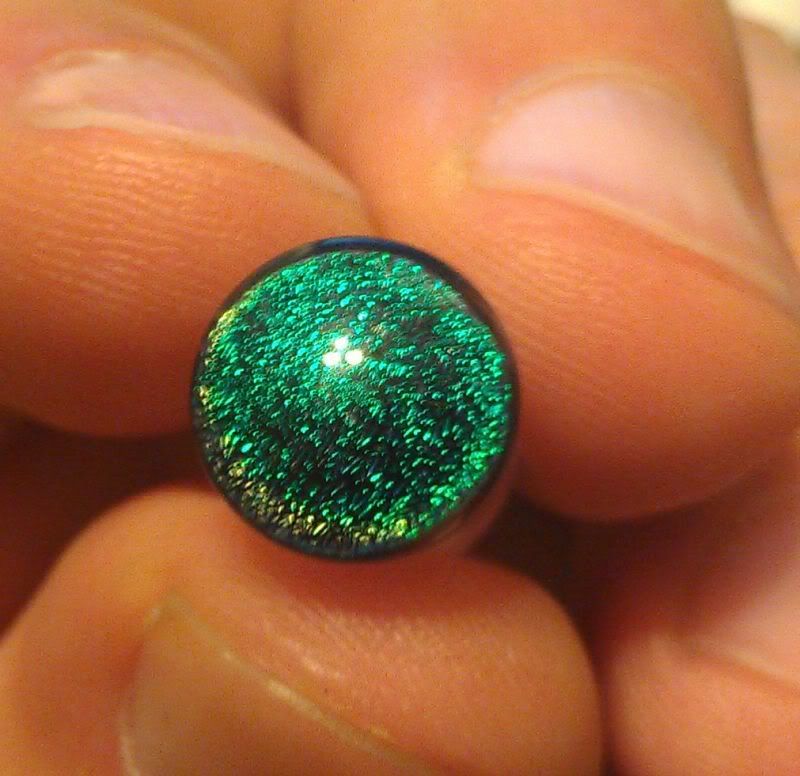 Single 8mm DF IS Emerald Dichro - Make an offer
Single 8mm DF IS Pink Dichro - Make an offer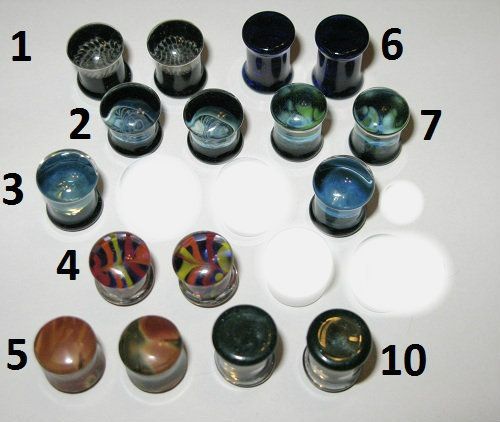 1. 00g/9mm GWS Honeycomb image DF plugs $17
2. 00g/9mm GWS Jellyfish Blue Moon on Black DF plugs $20
3. 00g/9mm GWS Pluto Planet seconds plugs FWP SOLD
4. 00g/9mm GWS Feather Fire plugs $20
5. 00g/9.5mm Sacred Organics

Multi-Colour Picasso Jasper

$40
6. 00g/9mm IS Cobalt solid glass plugs $10
7. 00g/9mm GWS Pebble Water plugs $15
10. 00g/9mm GWS Ocean colorfront DF plugs $5 SOLD



Evolve blue tiger eye 9mm DF plugs $10
SOLD

1. 7/16ths Onetribe wood plugs $6
2. 00g/10mm Star steel flesh tunnels FWP
3. 00g/10mm Star black coat flesh tunnels FWP SOLD



Thank you for looking!